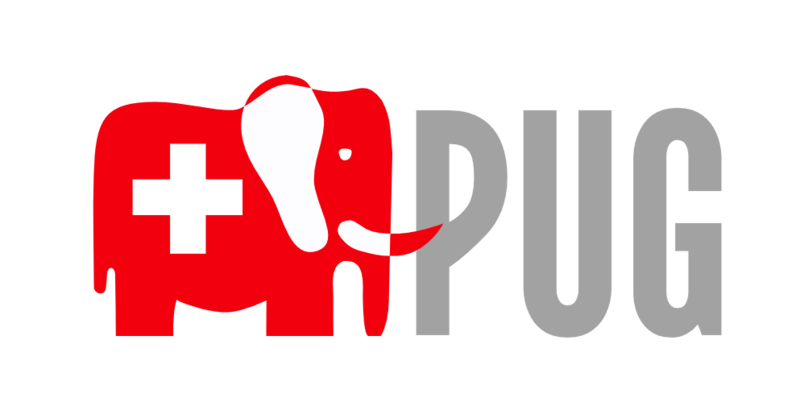 Swiss PostgreSQL Users Group
We are working on a new website. For the time being, you find all relevant information in an archived copy of our site here.

You can apply for membership or manage your existing membership by following the links. A copy of the current bylaws can be found here.

To get in touch with us by email, write to treasurer@swisspug.org for financial topics or info@swisspug.org for all other concerns.

Thanks for your patience. The SwissPUG board.

Follow us on

Mastodon

|

Twitter

|

Meetup

|

LinkedIn
Upcoming events
Swiss PGDay 2023

Date: 2023-06-29 & 2023-06-30
Location: OST Campus Rapperswil (Map)
Language: English & German
Website: pgday.ch
Call for Posters: pgday.ch/#cfs open until May 15, 2023


The Swiss conference on PostgreSQL - the world's most advanced open source database. Take the opportunity to meet with other people interested in PostgreSQL in Switzerland. As usual, the talks will be presented in two parallel tracks, one in German and one in English.

For this year's edition of the SwissPGDay we will go for one and half days for the first time. The goal is to have a community party at the end of the first day (Thursday) and to give people more time for traveling home on Friday, we'll finish around noon.
Past events